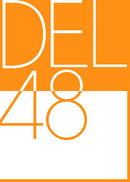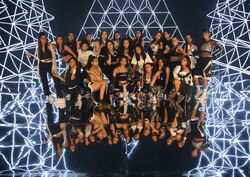 DEL48 (short for Delhi48) was an Indian Idol Group. The group was announced on June 19, 2019. The 1st Generation members were announced on December 30, 2019.
On October 09, 2020, all the members graduated from the group due to the company not being able to continue after the COVID-19 pandemic. On October 16, DEL48 announced on Facebook that they were suspending all activities, but stated this was only a hiatus.[1]
On July 13, 2022, it was announced on DEL48's Twitter account that their company, YKBK48 Entertainment, would be shut down due to the ongoing COVID-19 pandemic in India, and that DEL48 and MUB48 were permanently disbanded.
Members
Sister Groups
References
External Links