Honda Hitomi
本田仁美

Honda Hitomi, AKB48 2018

Information
Nickname
Hiichan (

ひぃちゃん

?

)
Birthdate
October 6, 2001
Birthplace
Tochigi, Japan
Bloodtype
A
Zodiac Sign
Libra
Professional Information
Years Active
2014-present
(7 Years)
Agency
Vernalossom
Group
AKB48
Team
Team 8 / Team B
Generation
Team 8
Associated Acts
AKB48
SNS
honda-hitomi
@hnd_htm__1006
@10_hitomi_06
SHOWROOM
Honda Hitomi is a member of AKB48's Team 8 and Team B.
Catchphrase
栃木といえば?(日光) ニコニコ笑顔の"ひーちゃん"こと本田仁美です。苺のようにフレッシュな19歳です
Tochigi to ieba? (Nikkou) NIKONIKO egao no "Hiichan" koto Honda Hitomi desu. Ichigo no you ni FURESSHU na 19-sai desu
(What is Tochigi's feature? (Sunlight) I am the smiley "Hiichan" or Honda Hitomi. A 19-year old as fresh as a strawberry)
Team History
AKB48 Senbatsu Elections
AKB48 Janken Tournaments
Singles Participation
AKB48 A-Sides
AKB48 B-Sides
IZ*ONE A-sides
IZ*ONE B-sides
Other Songs
Pick Me (Naekkeoya)
Pick Me (Nekkoya)
Very Very Very (Produce 48 Cover ver.)
Touch (Muffin Remix)
Rollin' Rollin'
We Together (Produce 48 ver.)
Yume wo Miteiru Aida (Produce 48 ver.)
Albums Participation
AKB48 Albums
IZ*ONE Albums
Compositions & Lyrics
IZ*ONE
Units
Stage Units
81 (PARTY ga Hajimaru yo)
Concert Units
Ishikawa
Yamanashi
Tottori
Hyogo
Asa
Oyatsu
Oneiric Theater
Adult Ceremony (Park Jiyoon Cover)
One, The Story
Señorita - All Hands On The Deck
Pink Blusher
Media Appearances
Variety Shows
AKB48 no Anta, Dare? (AKB48のあんた、誰?) (2014)
AKBINGO! (2014)
IZ*ONE CHU
Idol Room
Weekly Idol
AmigoTV (Season 4)
QT Show
JTBC Human Intelligence
The Show Mini Game
Comedy Big League
AbemaTV
Survival
Radio
CMs
Trivia
Team 8 Performances: Kumamoto, Sapporo, Okinawa, Gunma (Center), Aichi (twice), Niigata (Center), & Ibaraki (twice)
Hobbies: Dance
Favorite food: Gyoza, strawberries
Special skills: Basketball
A place you'd like to go when you're allowed to drive: Nasu
Close friends with: Yabuki Nako (NakoHii), Miyazato Rira
Message to the fans: I will do my best as the Tochigi representative, so please cheer for me.
Name in Hangul : 혼다 히토미
Applied for Team 8 because she wanted to test her possibilities
Admires Sashihara Rino's positive thinking
One of the 16 selected Team 8 members that performed 47 no Suteki na Machi e on AKBINGO! on July, 2014
One of the 16 selected Team 8 members that performed 10nen Zakura on the 1st day of the AKB48 Group Tokyo Dome Concert. The members were selected through a special audition on Nemousu TV Season 16
One of the 16 selected Team 8 members that performed a medley on AKB48 SHOW! on October 11 and 25, 2014
Fan of Nogizaka46
Her Hogwarts house (Harry Potter) is Ravenclaw.
IZ*ONE Official Character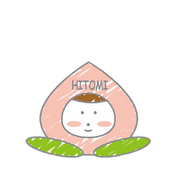 Gallery
AKB48 Official Website
Team 8 Official Website
Community content is available under
CC-BY-SA
unless otherwise noted.