JKT48 (short for Jakarta48) is an Indonesian all-female idol group, based in Jakarta, Indonesia, where they have their own theater in the fX Sudirman mall. The group, established in 2011, was the first sister group of AKB48 outside of Japan. JKT48 is produced by Akimoto Yasushi, and signed under HITS Records. Currently the group consists of three teams: Team J, Team KIII, and Team T. In addition, the group also has trainees called JKT48 Academy.
History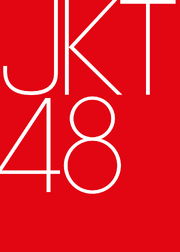 2011: Creation of the group
The formation of JKT48 was first announced on September 11, 2011 at an AKB48 event held at Makuhari Messe in Chiba. The interview for new applicants took place in late September, with the final audition for the finalist being held on October 8-9, 2011.
2012: Theater debut, creation of the 2nd Generation
On May 17, 2012, JKT48 held their first theater live performance. JKT48's official Theater opened on September 8, 2012.
On December 23, 2012, it was announced that JKT48 formed their first team, Team J, and that the single from their debut CD was set for release in January.
2013: Debut album released
On June 18, 2013, it was announced that Nozawa Rena would hold a concurrent position with AKB48.
On June 25, 2013, it was announced that Team KIII was formed.
On July 4, 2013, it was announced the auditions for the 3rd Generation. It was also announced that they will be releasing their 3rd single, the same day as AKB48's thirty-second single, it was also announced that JKT48 will have their own movie titled Viva JKT48.
2014: The first Senbatsu Election
On April 26, 2014, JKT48 held its first Senbatsu Election, with the 16 ranking members going to appear in JKT48's 6th Single, Gingham Check, that released on 11 June 2014.
2015: New General Manager
On January 24, 2015, Team T is formed with 16 girls.
On June 13, 2015, JKT48 held a concert at Kelapa Gading Sports Mall in Jakarta that consisted of four different shows. During the concert, Melody Nurramdhani Laksani was appointed as the General Manager of JKT48 Theater, while Shania Junianatha appointed as the captain of Team J, Devi Kinal Putri appointed as the captain of Team KIII, and Nakagawa Haruka appointed as the captain of Team T. Some members got promoted and transferred in this concert.
2016: The Untold Story of JKT48
On May 7, 2016, JKT48 was invited to at an event titled The Untold Story of JKT48. This event would show the other side that has not been disclosed JKT48.
On February 27, 2016, JKT48 held their first Request Hour Concert. During the concert event, Nakagawa Haruka announced her graduation.
On September 11, 2016, JKT48 would have their first Team Shuffle during the Mae Shika Mukanee Handshake Festival.
Sub-units
Members
Terms
Discography
Released
Unrelease
Stages
Team J Stages
Team KIII Stages
Team T Stages
Team Bunga Matahari
Academy Class A
JKT48 Events
Appearances
Trivia
See Also
External Links
Community content is available under
CC-BY-SA
unless otherwise noted.