Ponytail no Shushu
Released:
May 26, 2010
Genre:
J-Pop
Format:
CD Single, CD+DVD
Label:
You, Be Cool!/KING RECORDS
Producer:
Akimoto Yasushi
AKB48 Promoting Single

AKB48 Singles Chronology
Previous:
Sakura no Shiori
15th Single
(2010)
Next:
Heavy Rotation
17th Single
(2010)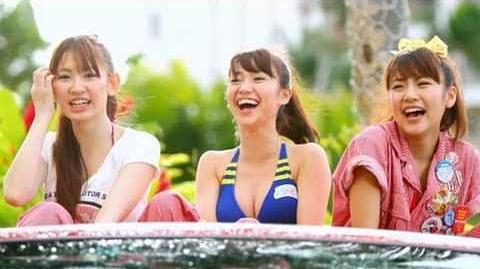 Ponytail to Shushu (ポニーテールとシュシュ;  Ponytail and Scrunchie?) is the 16th major single (18th overall) released by AKB48. It was released in three versions: a type A and B that came with a DVD, and a theater version. The single come with the code for the senbatsu election for the next single, Heavy Rotation.
Tracklist
CD
Ponytail to Shushu (ポニーテールとシュシュ)
Nusumareta Kuchibiru (盗まれた唇) (Undergirls)
Boku no YELL (僕のYELL) (Theater Girls)
Ponytail to Shushu (off vocal ver.)
Nusumareta Kuchibiru (off vocal ver.)
Boku no YELL (off vocal ver.)
DVD
Ponytail to Shushu Music Clip
Nusumareta Kuchibiru Music Clip
Boku no YELL Music Clip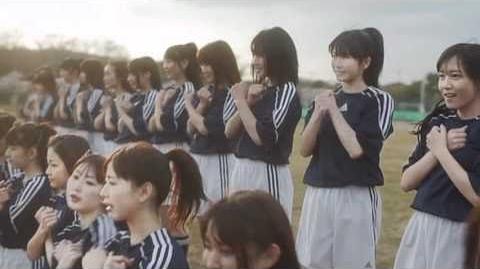 CD
Ponytail to Shushu (ポニーテールとシュシュ)
Nusumareta Kuchibiru (盗まれた唇) (Undergirls)
Majijo Teppen Blues (マジジョテッペンブルース)
Ponytail to Shushu (off vocal ver.)
Nusumareta Kuchibiru (off vocal ver.)
Majijo Teppen Blues (off vocal ver.)
DVD
Ponytail to Shushu Music Clip
Nusumareta Kuchibiru Music Clip
Majijo Teppen Blues Music Clip
Ponytail to Shushu (ポニーテールとシュシュ)
Nusumareta Kuchibiru (盗まれた唇) (Undergirls)
Boku no YELL (僕のYELL) (Theater Girls)
Majijo Teppen Blues (マジジョテッペンブルース)
TV Performances
[2010.05.19] AKBINGO!
[2010.05.26] AKBINGO!
[2010.05.28] Happy Music
[2010.05.28] Music Station
[2010.05.29] CDTV
[2010.06.02] AKBINGO!
[2010.12.06] HEY! HEY! HEY! (Medley)
[2010.12.24] Music Station Super Live 2010
[2012.12.21] Music Station Super Live 2012
Selected Members
Senbatsu (16 Members, Maeda Atsuko and Takahashi Minami Centers)
Artist: Undergirls (16 Members)
Artist: Theatre Girls (19 Members + 15 Kenkyusei (34 Members) )
Members: (24 Members)
Oricon Chart Positions
Mon
Tue
Wed
Thu
Fri
Sat
Sun
Week Rank
Sales
-
1
354,403
1
49,477
1
28,671
1
27,112
1
23,418
1
18,560
1
513,453
1
8,311
4
4
3
5,705
3
4,236
2
5,459
2
5,941
3
46,279
1
3,754
11
14
8
7
4
6
9
17,284
3
11
11
8
6
6
7
5
10,465
6
18
21
15
9
9
3
11
7,503
7
16
21
13
9
9
8
13
5,154
8
31
34
25
15
15
14
22
4,288
12
27
20
15
13
13
13
17
4,096
10
23
32
29
19
13
20
22
4,260
6
30
33
33
31
29
20
30
3,821
16
43
44
38
29
30
31
34
2,478
23
50
45
35
31
26
25
37
2,937
25
34
31
24
21
18
20
28
4,113
13
37
39
31
29
24
30
31
3,980
20
28
29
26
25
23
24
26
3,515
20
40
37
37
34
30
27
31
2,506
17
39
40
45
30
30
31
35
2,083
24
45
-
36
36
28
26
39
2,064
28
39
-
36
39
29
29
39
1,680
27
-
-
48
46
32
27
51
1,585
21
40
41
39
37
29
29
36
1,954
21
-
49
44
46
31
30
44
1,646
26
-
-
-
45
41
31
52
2,025
27
46
43
37
38
40
39
43
1,896
33
-
-
-
49
40
41
58
1,650
29
-
-
-
-
46
46
58
1,526
-
-
-
-
-
50
41
71
1,819
37
-
-
-
-
44
41
57
1,808
33
50
48
50
46
35
40
47
2,091
31
45
47
45
31
30
31
38
2,321
27
35
34
26
19
18
15
25
3,508
11
x
x
x
x
x
x
9
5,276
x
x
x
x
x
x
x
6
7,800
x
x
x
x
x
x
x
9
6,453
x
x
x
x
x
x
x
14
5,402
x
x
x
x
x
x
x
22
4,607
x
x
x
x
x
x
x
21
3,689
x
x
x
x
x
x
x
41
2,944
x
x
x
x
x
x
x
30
2,808
x
x
x
x
x
x
x
37
1,820
x
x
x
x
x
x
x
41
1,315
x
x
x
x
x
x
x
41
1,678
Total Reported Sales: 782,965*
Total Sales in 2010: 659,959
Total Sales in 2011: 123,006*
Total of weeks charting inside Top 200: 45 (still charting)
Achievements
3rd consecutive single to debut at #1 in the Weekly Oricon rankings.
Ponytail to Shushu placed as #5 in the Oricon Yearly Single Ranking for 2010.
Ponytail no Shushu - 2nd Music Video to reach 50,000,000 views on YouTube
Ponytail no Shushu - 2nd Music Video to reach 40,000,000 views on YouTube
Ponytail no Shushu - 2nd Music Video to reach 30,000,000 views on YouTube
Trivia